Dr. Shahhram Lashgari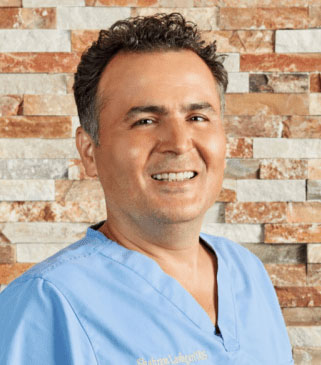 Dr. Shahhram Lashgari is a board certified specialist in periodontics and dental implant surgery. He specializes in conservative treatment of gum disease, cosmetic procedures to esthetically enhance your smile, and dental implants that replace missing teeth. Dr. Lashgari received his Doctor of Dental Medicine (D.M.D.) degree from the Univesity of Medicine and Dentistry of New Jersey. He is a member of American Academy of Periodontology, a member of the Academy of Osseointegration (Implant Dentistry) and American Dental Association. His passion outside of work is following and playing soccer.
Referral Offer
Get a $25 benefit towards your next dental procedure for each referral.
Please call for details
Office Hours
Day
Open
To
Close
Monday
9:00am
-
6:00pm
Tuesday
9:00am
-
6:00pm
Wednesday
9:00am
-
6:00pm
Thursday
9:00am
-
6:00pm
Friday
9:00am
-
6:00pm
Saturday
By Appointment Only